Non Executive Directors
Our independent non-executive directors provide diverse market insights and perspectives which improve our business decision-making.
Greg Incoll

Non Executive Chair

Julie Bindon

Non Executive Director

David Riches

Non Executive Director
For more than 25 years, Greg established and led several project management firms.
He now provides leadership, development advisory services, and governance capability through his involvement in various advisory boards including the University of Sydney, Northern Beaches Council, and private businesses.
Greg brings significant experience and knowledge to the governance of our firm and an extensive industry network.
Julie is the founding Director and past CEO of JBA Urban Planning Consultants (now Ethos Urban).
She is currently a board member of Greater Sydney Parklands including the Western Sydney Parklands Trust, the Board of Trustees of Centennial Park and Moore Park Trust, and the Board of Trustees of Parramatta Park Trust.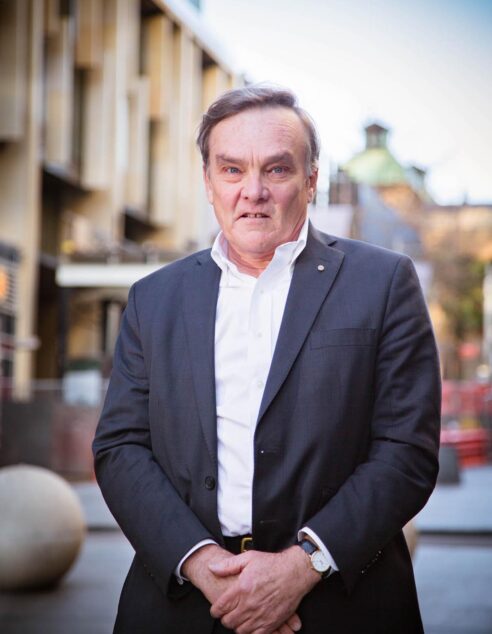 David Riches
Non Executive Director
Following a 30-year career in the private sector, David joined Infrastructure NSW and was appointed as Head of Projects in 2015. David is currently a non-executive director for Water Infrastructure, and Chair of Projects for its Advisory Board.
He is also a member of Infrastructure NSW Project Assurance Group and serves on several other public and private sector boards as an advisor including Western Sydney Airport Metro, and the City of Sydney Waterloo Social and Affordable Housing working group.
Senior Executives
Our management structure combines responsible leadership and independent supervision.
David Nicholas

Managing Director

James Joy

State General Manager – NSW & QLD

David De Propertis

State General Manager – VIC

Caitriona Circosta

CFO & COO

David Radford

Director

Damian Stewart

Director

Alice Croxson

Associate Director

Lindsey Wright

Associate Director

Tze Loong Chan

Associate Director

Cameron Hay

Associate Director

Stuart Angas

Associate Director

Marie Khoury

Associate Director