The replacement of an existing car park within the Deakin hospital campus transforming it into parking, medical consulting suites, end-of-trip facilities, retail, F&B, and a boardroom.
THE PROJECT AT A GLANCE
Client

Barwon Investment Partners

Project Value

TBC

Location

Deakin Campus, ACT

Services

Project Management, Superintendency

Completion

2023
The development is a five-storey plus one basement level mixed-use development and will comprise three levels of parking, end-of-trip facilities and three levels of consulting suites and ancillary services above, including a restaurant, café and boardroom.
The proposed construction is CLT / Glulam timber construction and will be a 4 Star Green Star Certified Building with a 5 Star NABERS Energy rating
The car park is conventional construction. The development comprises a total of 6,480 square metres of gross floor area (GFA) with the consulting building providing 4,033 square metres of net leasable area (NLA). The building has the vision to provide a focus on environmentally sustainable design with a vision of improving the sustainable outcomes for the project across core areas such as energy, water, waste and materiality. The development also continues its approach to health, wellbeing, placemaking, community, awareness, and social benefits.
Our role
Essence has been appointed as the project manager by Barwon to take the current concept to DA, through to construction where Essence will act as Superintendent.
THE PROJECT AT A GLANCE
Client

Barwon Investment Partners

Project Value

TBC

Location

Deakin Campus, ACT

Services

Project Management, Superintendency

Completion

2023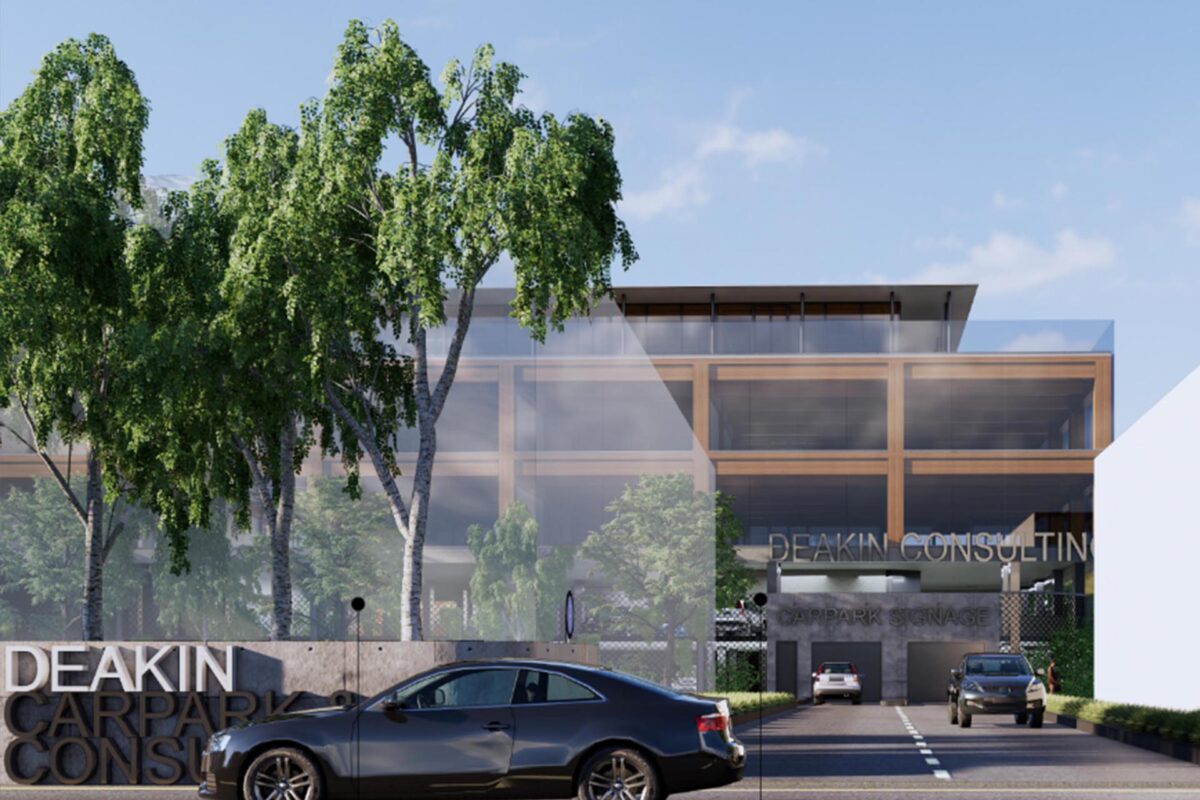 Complexities
Multistorey timber structure
Unique Services, Fire and Acoustic designs to compliment the timber structure
Design to complement 4 Star Green Star & 5 Star NABERS
Design coordination with adjacent sites and infrastructure
Management of a construction site within a live hospital campus with multiple developments occurring in tandem
Benefits Delivered
Led the design team to create a building that exposes and celebrates rather than conceals the structure whilst meeting ESD objectives.
Led and managed a complex whole of site parking and traffic study in the surrounding area required for authority approval
Completed cost analysis of traditional build vs timber construction
Procurement strategy and review with market conditions to determine the best value for money
One of the first of its type of Construction for medical consulting suites