A 19-bed apartment to accommodate homeless youth in Sydney, which will be operated by the Salvation Army.
THE PROJECT AT A GLANCE
Client

Property Industry Foundation (PIF)/The Salvation Army

Project Value

$5.5m

Location

545-549 South Dowling Street, Surry Hills

Services

Project Management

Completion

2024
PIF is in the process of entering into a long-term lease with the City of Sydney to secure the subject site (a 4-level, 19-bed apartment) for the provision of transitional housing for homeless youth (aged 25 and under).
The Salvation Army will operate the premises as a stepping stone for young people who are entering from crisis accommodation into a transitional home for stability.
The proposed development will offer the opportunity to deliver safe, appropriate and affordable accommodation alongside case management that is responsive to the changing needs of young people and that maximises opportunities for young people to sustain their tenancies.
Our role
Essence is providing PIF with project management services, including the pro-bono engagement of the consultant team, liaison with authorities, DA preparation, design development management, tender and superintendency.
THE PROJECT AT A GLANCE
Client

Property Industry Foundation (PIF)/The Salvation Army

Project Value

$5.5m

Location

545-549 South Dowling Street, Surry Hills

Services

Project Management

Completion

2024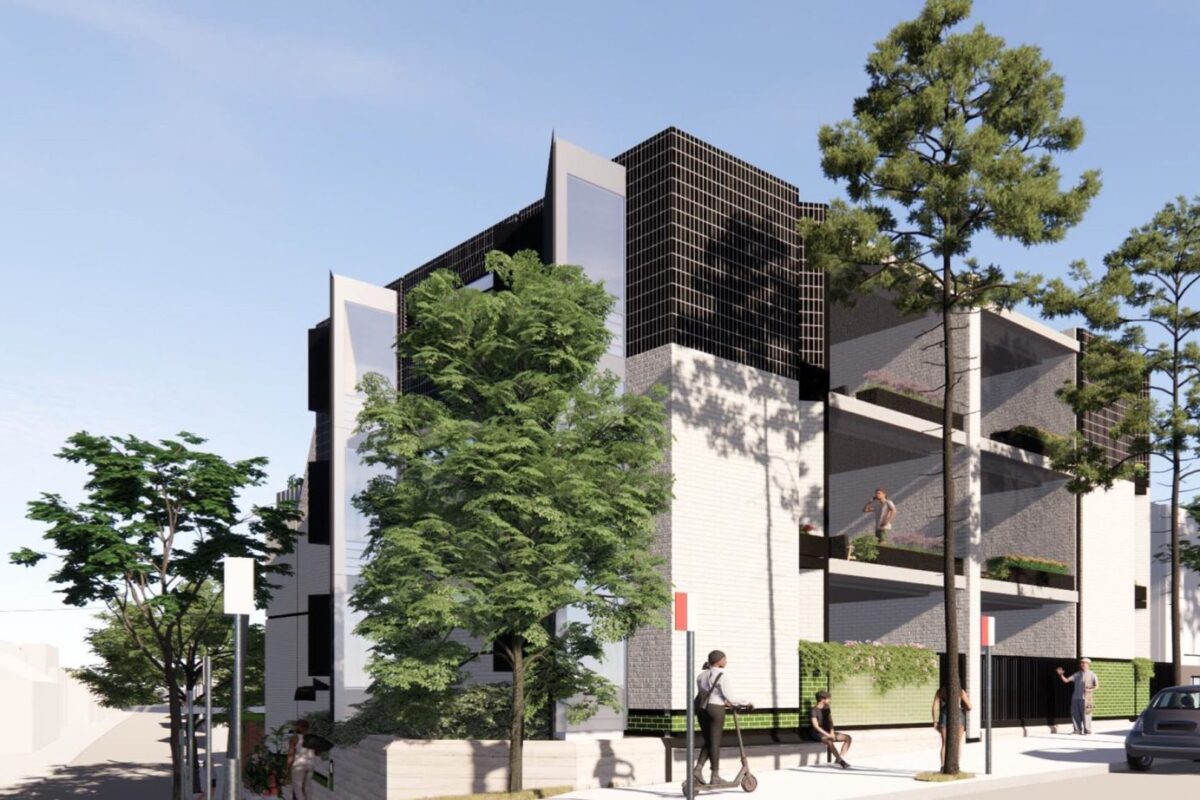 Complexities
Adherence to Class 2 requirements on a tight 367sqm site
Three frontages including a TfNSW-owned and operated South Dowling St
Negotiations with consultants and contractors to deliver their services pro-bono or heavily discounted in support of PIF
Benefits
Previous experience in managing a PIF House project
Understanding of Class 2 construction and associated requirements